Okay! Let's try this again. This year I will try it! I will participate in MerMay on instagram.
Day 1-7:
Well... The first six days I did not make anything, so I decided to make seven mermaids on the same illustration on day seven. I had envisioned a creepy looking skeleton mermaid. And I made seven of them on the same paper, while caring for my baby, so coloring could have been better, but it was fun.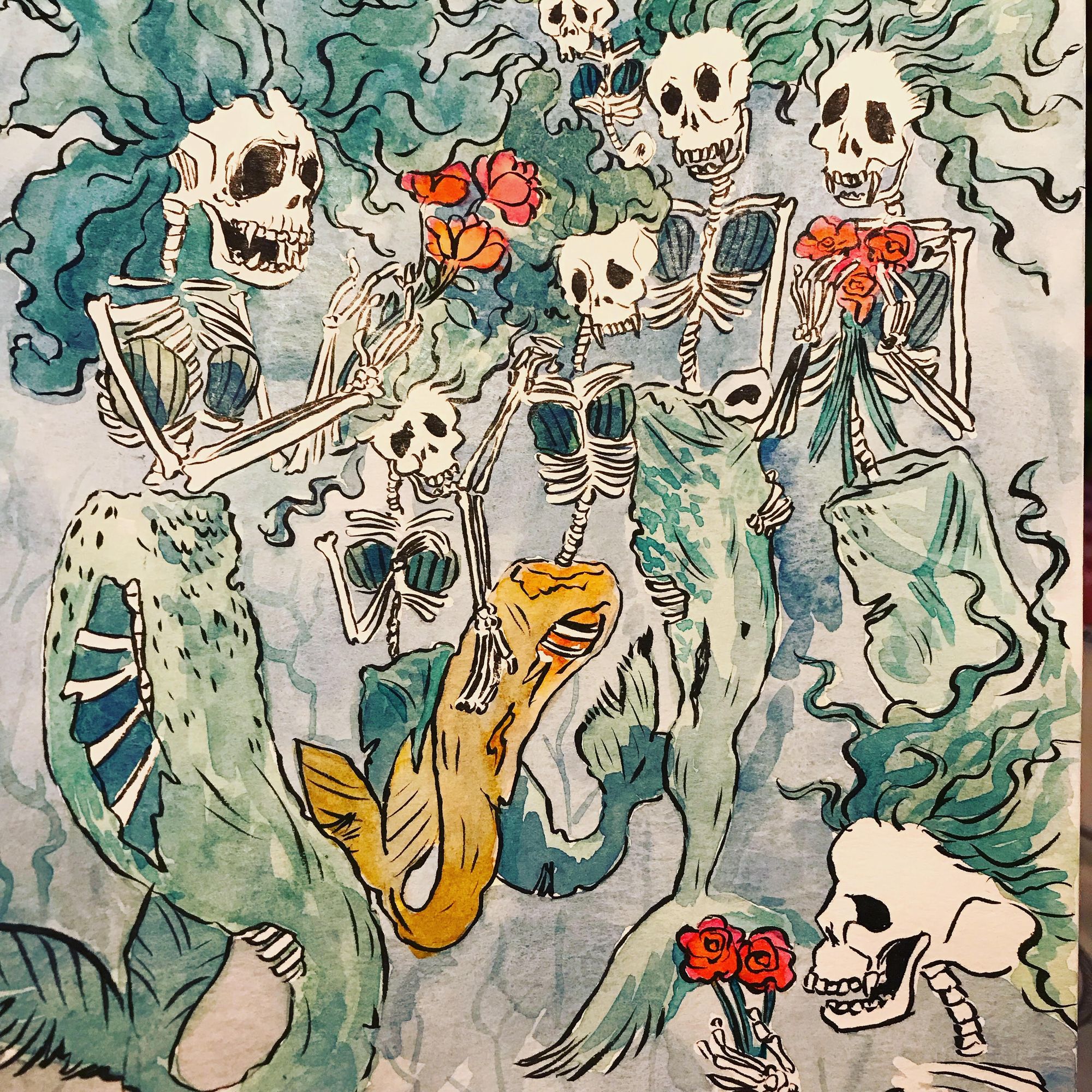 Day 8: "Squid"
In contrast to day seven's scary illustration, this day I wanted to do a cutie mermaid hugging the life out of a squid. This time made in photoshop.